Walls can make all the difference in a room.  They can make your room look bright, dim, large, and an array of other descriptions.  Walls with the proper style add excitement and color to a room.  So if you get tired of staring at a room with nothing but pieces of furniture, you might want to try putting some life to your wall.  Here are some helpful reminders with the different aspects of wall decoration: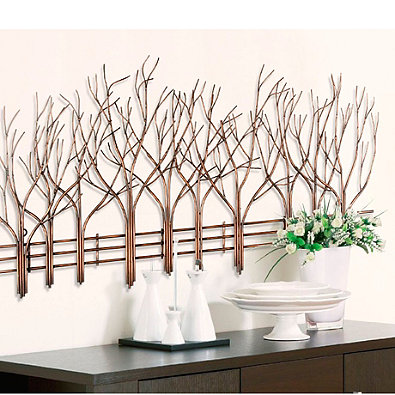 PAINT.  Select a paint color that will complement the room.  There are significant points that must be put into consideration when choosing a paint color: personal preference, purpose of the room, and physical structure.  For example, if the room is intended to be made as a living room, and the client wants it to give off a peaceful and relaxing vibe; then the most appropriate paint colors to apply are green, ocean blue, and sky blue.  Make sure to follow the 60-30-10 color rule, where 60% of the room is composed of the dominant shade, 30% is comprised of the secondary one, and 10% is the accent color.
CURTAIN.  Choose a curtain that will balance your wall color in order to attain a cohesive appearance.  You can opt to pick a curtain color or pattern that is at least similar in hue with the wall color.   For example, if you walls are beige-splattered, your curtain must be also be in beige, although it can be lighter or darker.  On the other hand, you can also choose curtains that are complementary in color with the wall, like ivory with orange and green with red.  If you want to keep it all simple, then you could merely choose neutral colors for your curtains like white, which works well with almost any color.
ARTWORK.  The general rule is that the artwork that will be hanged over a furniture must only be about 75% of the width of the fixture.  Anything larger is a big no-no as it will create an out-of-place scenario.  In addition, choose small pieces for narrow walls and big pieces for large ones in order to make a proportional appearance.  Similarly, hang wall pieces horizontally to make a narrow wall look wider, or vertically to make low ceiling walls appear taller.  Hang the pieces at the center of the wall and essentially at eye level.
Following these simple rules will make a big difference on your walls and subsequently on the overall look of your home.  Every part of the house is important, and so you should not undermine the significance of your wall decorations.
Wall Décor Examples
Other posts about decoration :