She will be in my heart forever. Good bye elegant lady. All about her in today is listed below :
She made it big decades ago, yet Jean Stapleton still has plenty of fans. Some of those fans are entertainers themselves, who either worked with Stapleton or were awed and inspired by her work. Others enjoyed her performances while sitting in a Broadway theater or watching from their living rooms.
Ms. Stapleton, who died over the weekend, was much more than Edith Bunker of course, although that's the role she'll be most remembered for, the one that won her three Emmys and two Golden Globe awards.
Her son John Putch said :


"No one gave more profound 'how to be a human being' lessons than Jean Stapleton," said Norman Lear, who produced and directed "All in the Family." "Goodbye Edith, darling."
Little known to the public before All In the Family, she co-starred with Carroll O'Connor in the top-rated CBS sitcom about an unrepentant bigot, the wife he churlishly but fondly called "Dingbat," their daughter Gloria (Sally Struthers) and liberal son-in-law Mike, aka Meathead (Rob Reiner).
I would once again argue that All In The Family was not a satire. If bigots related to Archie it was because his character was so accurate. Yes, his character and the situations he got in were funny to us, but not everything that is funny is satire. There are all sorts of comedy: stand up, slapstick, black, parody. All In The Family was a sitcom, not a "satire" in fact it was often extremely dramatic and at times very sad. Bigots will be bigots. If there is one thing that doesn't seem to change no matter how much times passes its bigotry. Just look at the response to the Cheerio commercial with the multiracial family. Gee. A multiracial family depicted on television? One would think there wasn't a show in 1951 about a dark skinned Cuban with a thick accent married to a red headed white lady. Yet six decades later bigots are still appalled at having to sit through a thirty second Cheerios commercial.
Lear and partner Bud Yorkin remade it once more for ABC, with different castmembers for the Mike and Gloria parts – Reiner and Struthers. The network passed again. Eventually, Lear and Yorkin sold it to CBS, whose new president Robert D. Wood took it on as a midseason replacement and renamed it All in the Family.
As Edith Bunker, Jean Stapleton turned in one of the defining performances of a housewife on television. Her natural wit and sweetness played perfectly with Carroll O'Connor's Archie Bunker, who was churlish and angry to the point of being foolish. Only Jean's acting could make Archie's nickname for Edith, "dingbat," seem endearing. As her family announced that Jean had passed away from natural causes at the age of 90 on May 31, the iconic actress' effect on the entertainment world only became clearer — celebrities almost immediately rushed to Twitter to get their thoughts out in remembrance of Jean.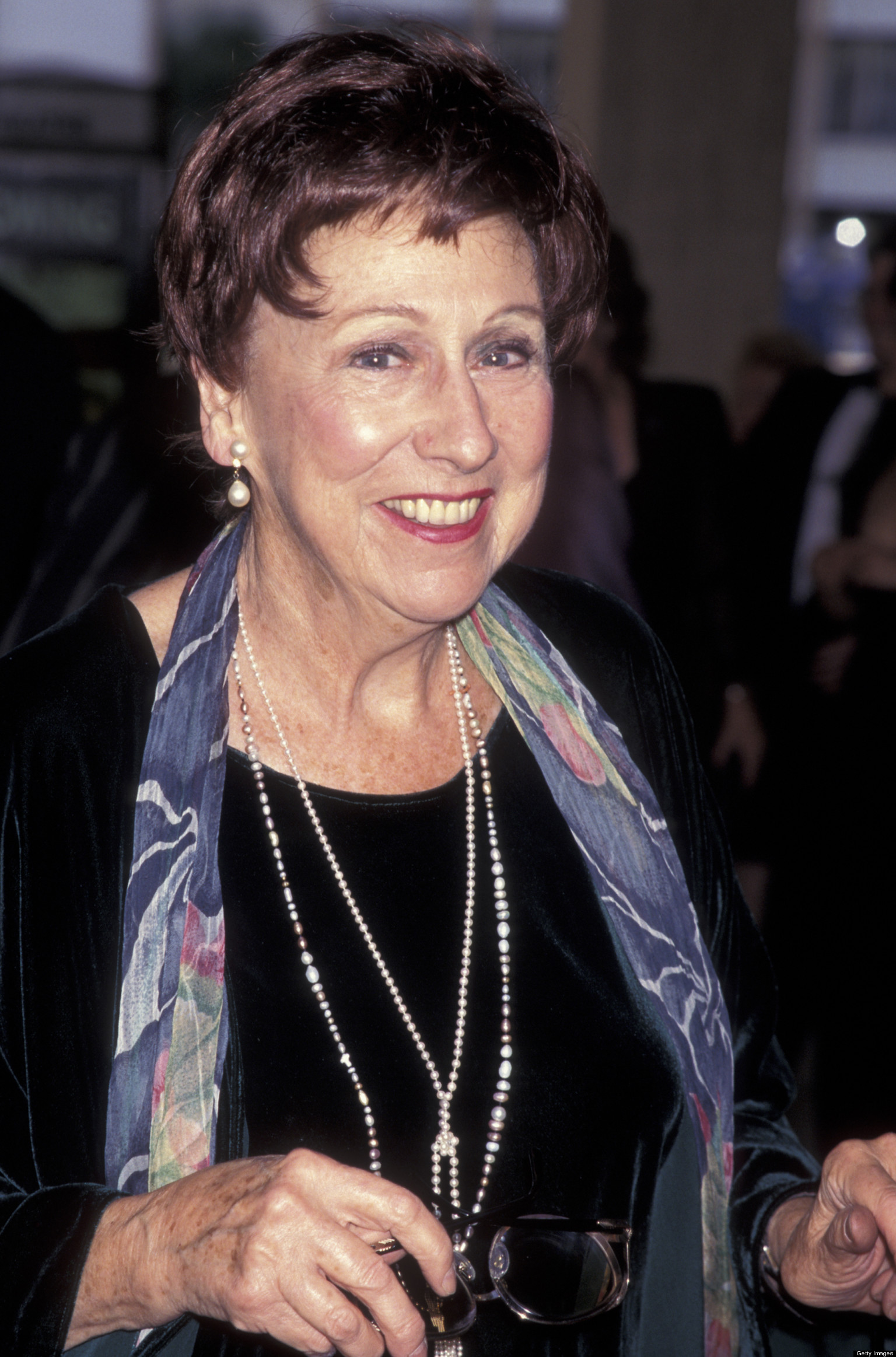 "All in the Family" was set in Queens. Most of the action took place in the well-worn but comfortable living room of the Bunker family, led by an irascible loading-dock worker named Archie whose attitudes toward anyone not exactly like him — that is, white, male, conservative and rabidly patriotic — were condescending, smug and demonstrably foolish. Memorably played by Carroll O'Connor, Archie bullied his wife, patronized his daughter, Gloria (Sally Struthers), and infuriated and was infuriated by his live-in son-in-law, a liberal student, Michael Stivic (Rob Reiner), whom he not-so-affectionately called Meathead.